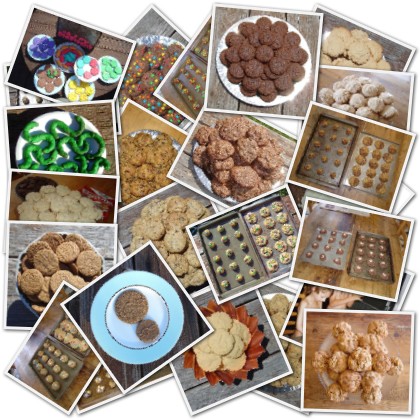 Apropos of my not yet having made cookie buttons for this blog, today I was reminded that back in 1996 my son Sam and I had been featured in the New York Times article Dear Old Mom Is Baking Virtual Cookies.
Well, I want you to know that despite my not having posted any cookie recipes here yet either, the cookies are not a lie! They are not just virtual, they are real! I mean, just look at all these cookies! Postings/recipes shall appear presently.
September 14 update
OK, so today I did make the cookie "Home" and "About" navigation buttons, though I may change them around some more.
September 18 update
And today I did my first cookie-recipe posting here, Vegan Vanilla-Bean Cookies.
updated September 18, 2013