In this picture Queen Ciernan gives Sam (a squire), his friend Ian and another cast member her blessing to begin the process of becoming knights.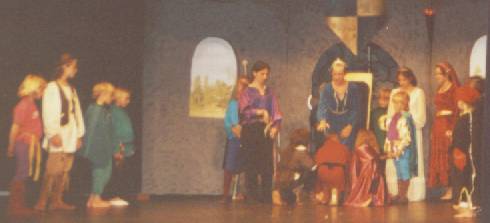 Squire Sam (fifth from left) looks shocked as his fellow-squire Eyrin denounces the knights.


Spirits dance in the fairies' forest. Sam is the Spirit of Winter, on the left.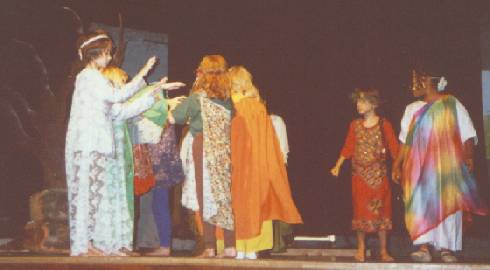 Eyrin and Princess Rhiana ask the spirits for news of the Spirit of the Sword. Spirit-of-Winter Sam is on the right.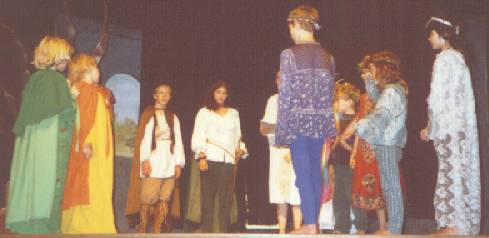 Here's the full cast after the final performance, with Sam on the right.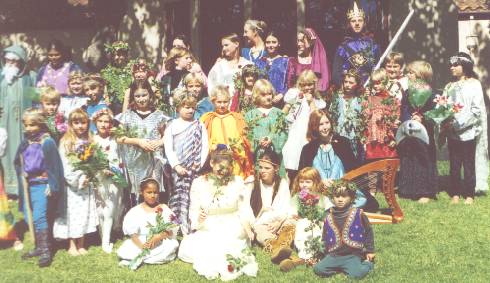 This is another outside-following-the-final-performance picture, showing the fairy king and the spirits, with Sam seated second from left.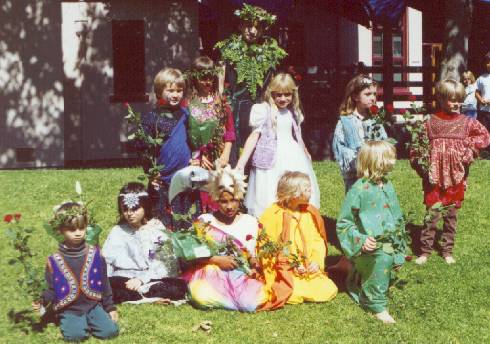 Send comments, questions, etc. to tachyon@tachyonlabs.com or sam@armory.com
Return to Sam's home page