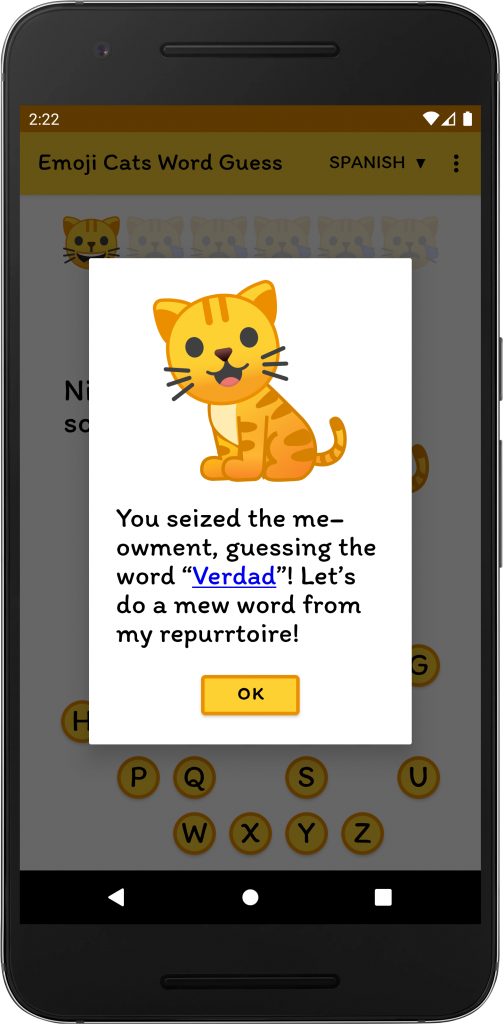 Emoji Cats Word Guess is a serious word-guessing and language-learning game app, that is very encouraging and affirming, with an interesting backstory, and that is also totally packed with extremely-silly cat puns.
Strangely enough cat puns are not everyone's cup of catnip tea, for example Daimon Hellstrom, as shown below in Zoë Quinn's story Copycat, in issue 3 of Marvel Comics' Fearless: The Fiercest Ladies of the Marvel Universe Unite!
But also as shown below, and luckily for heroes Hellcat and Ghost Cat, with the help of one of the many cat puns appearing in Emoji Cats Word Guess, Jessica Jones sends him packing!
I'm always looking for even more cat puns for Emoji Cats Word Guess, so if you've got any you'd like to contribute, that are all-ages-friendly and somehow appropriate for correctly or incorrectly guessing a letter or word, and/or continuing on to the next word, post them in a comment below!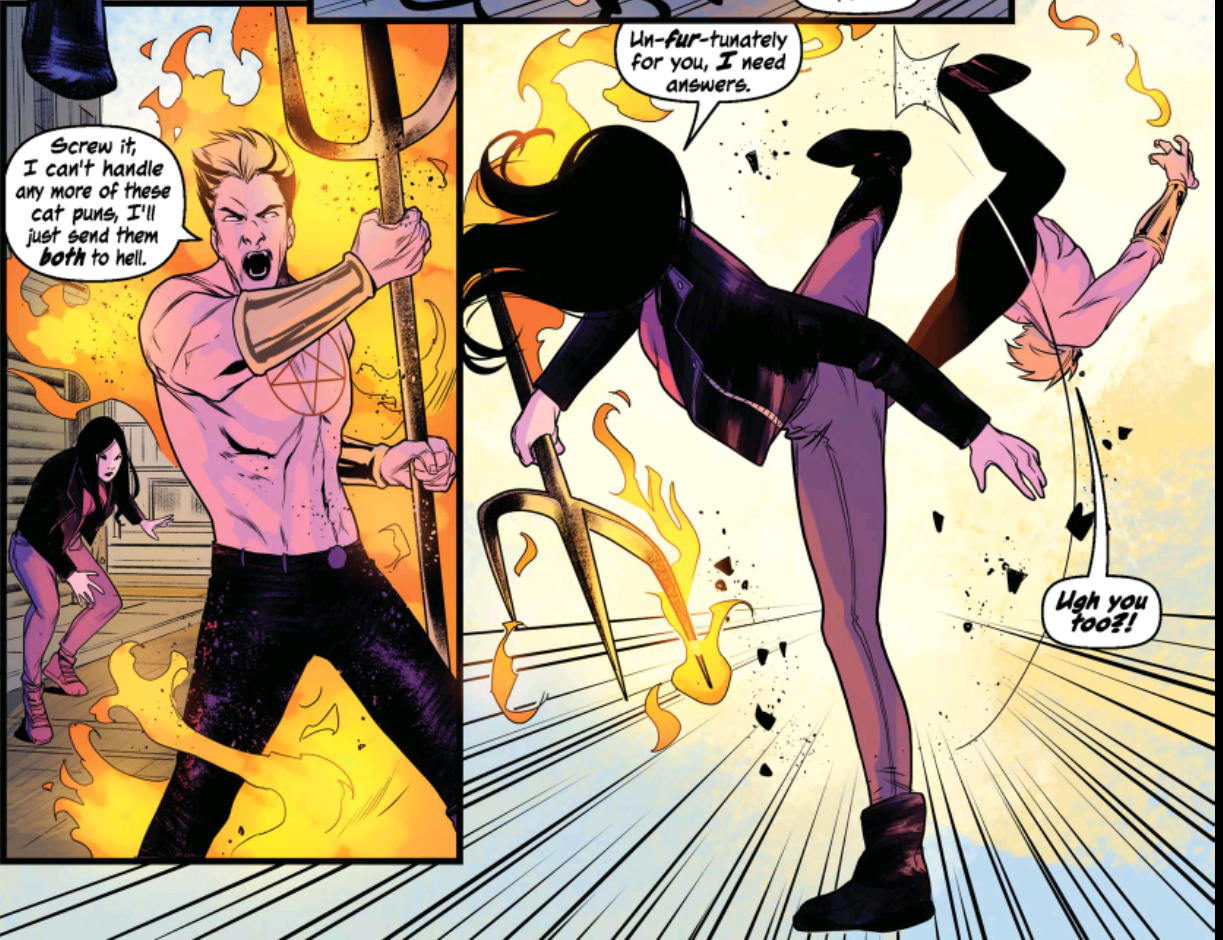 4/21/2020 update: Wow, October 2019's Marvel Action: Captain Marvel 3 is totally full of cat puns, including a few I hadn't seen or thought of before. Though the orange felines you see on the cover below aren't actually cats but rather Flerkins — intelligent catlike aliens who got a lot of cheers in the Captain Marvel movie for being able to make large tentacles erupt from their mouths and pull whatever they grab into pocket dimensions inside their bodies.